Pink defends Super Bowl performance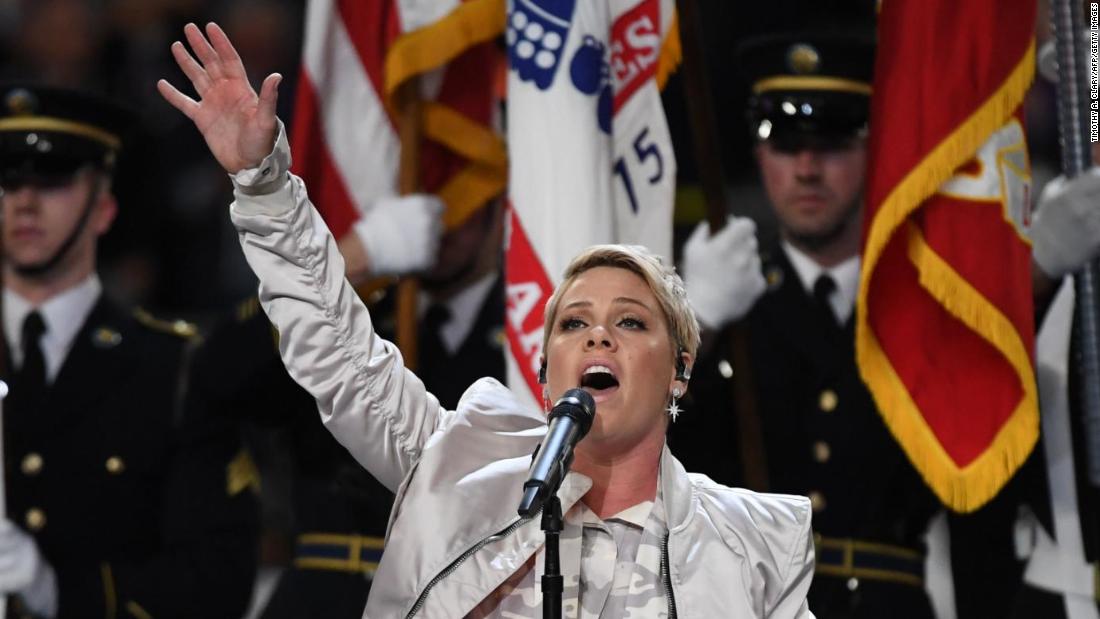 (CNN)Pink might have been ill when she carried out the National Anthem at the Super Bowl, however it didn't stop her sass.
The vocalist is understood for being outspoken and was no less so after a Twitter user slammed her efficiency.
A user called @King_Sullivan tweeted, "If I've stated it when, I've stated it 1000 times. Pink draws and if you like her singing you're dumb #SuperBowl." Pink clapped back.