In California, the apocalypse keeps getting worse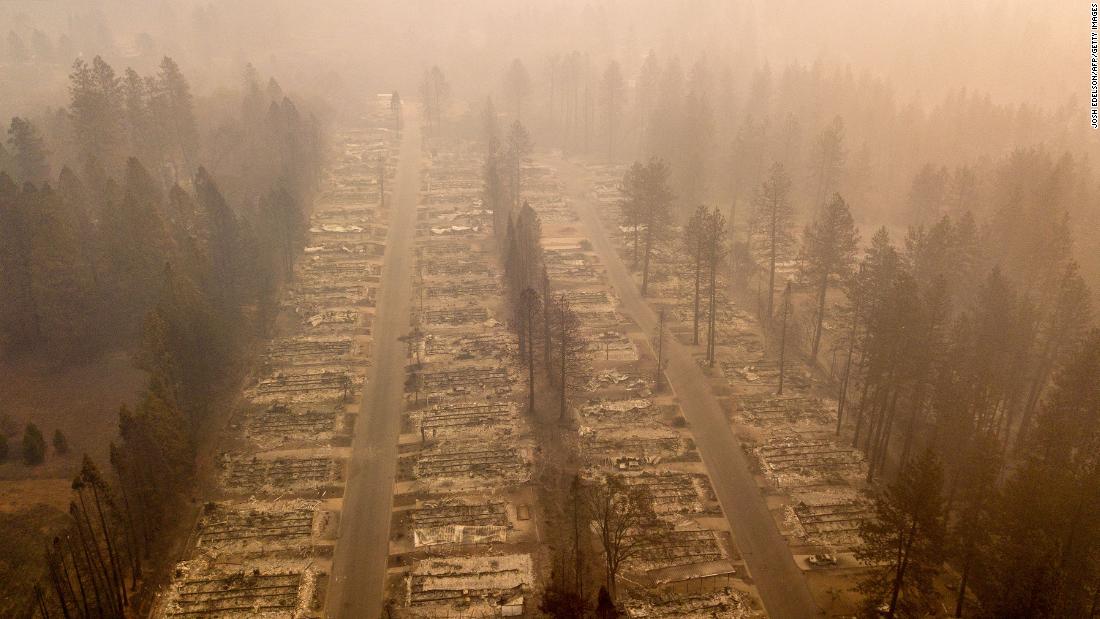 (CNN)This early morning, by the time I awakened, the sun was currently a spooky red. As they have for days, pals had actually currently published images to Instagram of the spooky sky out over the San Francisco Bay: a hazy blanket, all the hills and bridge obscured.
Outside, it's cold and smoky. As I headed out to get the paper I might feel a familiar, phlegmy rattle in my lungs– the low-level inflammation of coping with bad air. What's more, I acknowledged all these things from in 2015 at this time. As I loaded the kids' lunch, I contacted us to my other half about products we require to put in the go box.
The air cleanser has actually been running for days. The kids have actually been going to school however hunkering within– no recess for a week. My child has a rattly cough. Our ER has plenty of kids in breathing distress. Whenever we head out, we need to weigh whether, and just how much, it will harm. When I run errands, every day, I can see that our control panel is covered in a great sheet of pale ash.
Where we live, we aren't terrified for ourselves– not actively, a minimum of not compared to in 2015, when we were simply downwind of the Sonoma fires. Our buddies lost houses and all of us breathed in thick smoke for weeks, mindful that due to the fact that we live near a chain of refineries, in the incorrect scenarios our location might end up being uninhabitable in a matter of hours. Throughout the years, we have actually turned that horror into a sort of readiness: we've looked into air masks, kept and purchased canned food, loaded a box of things to get, and identified even that box with what last minute products (computer systems and some kids toys and passports) we 'd include if we had time to spare. All of this is to state, I'm not shocked the air is bad, or that it's fire season. This is not an essay about being surprised by the apocalyptic.
But this year's armageddon has actually gone on for a week and is forecasted to go on a minimum of a week longer. I do wish to keep in mind that. I do wish to state to anybody listening: this year's armageddon is even worse than in 2015's armageddon. And what I acknowledged in myself this year– even as this previous week of bad air has actually passed– has actually been an odd, dreadful, low-level resignation, rattling around in me like the low burning in my lungs. It was an unfortunate idea; this is how it is now, which in truth, the fire seasons of this year and years to come are most likely to worsen as the environment warms, as we go on having summertime after summer season of record heat.
Meanwhile, there's no assistance originating from on high: we're breathing wave after wave of smoke-filled air simply as at a minute when the Trump administration disregards alarming environment reports showing up on his desk– appealing us just air that is more contaminated, more filled with carbon. Air, that is, which will keep warming the world even more, which in turn will leave us increasingly more susceptible to fires like the ones raving around us.
We've had fires in California permanently, naturally– the Native Americans here
did regulated burns
to handle our dry hills, and the old development redwood trees we live near are formed and scarred in fire. The seeds of the magnificent sequoia trees that individuals flock from worldwide to see will not even sprout unless a wildfire comes through to clear the forest flooring.
What's altering however, is the yearly scale and strength of these fires from any seasons of our life time. And what's altered also is the sense that individuals in power are handling our environment with any idea or look after our wellness.
This year's fires despoil towns and cities and animal environment and send out big dark plumes into the air even as Trump administration utilizes counterfeit reasoning to roll back emissions requirements on highway cars, and utilizes fake financial research studies to validate mining and visiting nationwide monolith lands. We inhale the bad air in a period in which we are day-to-day subjected to nonexistent, farcical, or inane ecological policy. Coughing, I considered the line from
the Auden poem
, "The Shield of Achilles": "they were little/ and might not expect aid and no assistance came."
It's not naturally that assist or hope are difficult. I simply
checked out a piece
about a waste-to-energy center in the Netherlands, one that makes jumps forward in both creating tidy energy and getting carbon out of the environment. I basked in the concept that someplace in the world individuals are putting in location the type of useful and genuine options to environment modification and contamination that perhaps, one day, with some luck, we in the United States might have the ability to carry out.
Meanwhile, for this year, I feel grimly resigned to the apocalyptic nature of these hotter, longer and more regular fires. For the foreseeable future, no assistance is coming, not from the top; nor from an EPA or an Interior Department
that would
strip us of nationwide lands for mining and logging, not from an administration that rolls back even the most basic defense for bees; for marine sanctuaries; for air and water requirements; that appears material to let corporations toxin us, if it would make them richer.
An administration, that is, set on the short-term objective of getting rid of any guideline that may stop a couple of abundant individuals from padding their pockets– all at the expenditure of the rest people. It was an unfortunate, lonesome awareness, one that individuals, state,

in Flint, Michigan,

should have had about their state federal government a long period of time earlier.

As I considered it today, I understood I'm upset, however likewise mindful– in the meantime, for this year, the difficulty is simply to keep bearing in mind that we should have a lot better. I stated to my spouse: "It's just going to get even worse for a while, so doublecheck the air masks." Listening to myself, I could not think about however assist that it seemed like a little metaphor for enduring the Trump age. I cleaned the ash off our cars and truck, and took my child to school.

Read more: https://www.cnn.com/2018/08/07/opinions/california-fires-what-its-like-tess-taylor-opinion/index.html